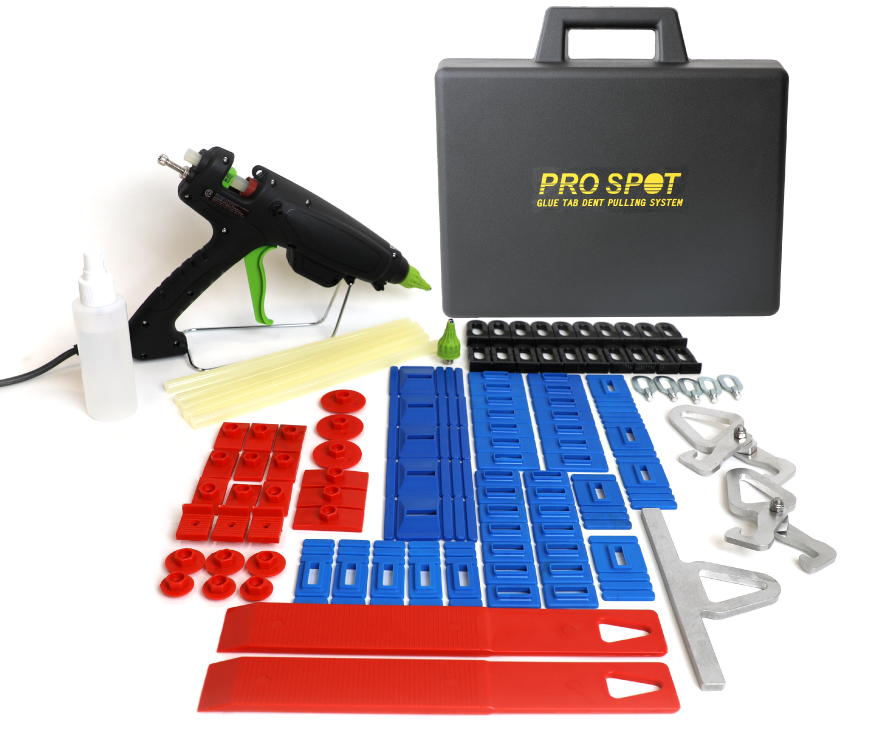 Glue Tab Dent Repair Kit

Dent repair just got easier with another Pro Spot innovation. Fix major dents with no heat input. This is crucial when repairing new advanced, heat sensitive materials such as HS steel and aluminum. They demand new processes to repair these materials with little or no heat input and the Pro Spot Glue Tab Dent Repair Kit is the answer. It will help with your dent repair process by cutting repair time by avoiding welding or arc procedures.
Locate a Distributor ›
Repair Without Damaging The Undercoat

Designed for the growing needs to repair new, advanced metals without damaging the undercoat.
Repair Without Damaging The UndercoatBack to top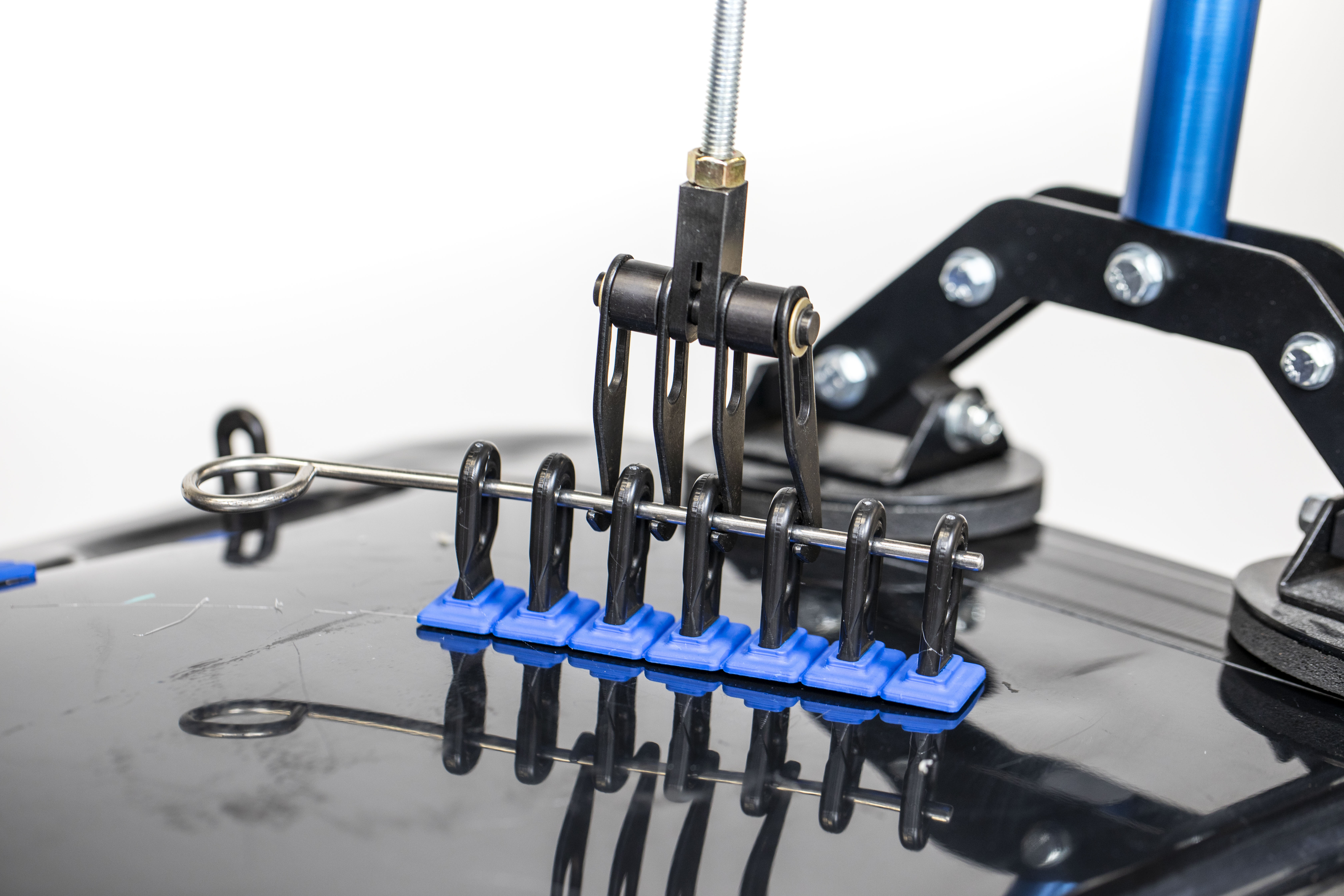 With OEM's using high strength and ultra high strength steels and aluminum in today's cars, repair standards are becoming increasingly high. The Glue Tab Kit is another tool for any shop to use to meet OEM standards and produce quality dent pulling results.
Applies In Four Easy Steps!Back to top
Step 1: Plug in the glue gun. This way it will be hot and ready when the area and tabs are prepared.

Step 2: Clean the are you are planning to repair with 91% alcohol.

Step 3: Heat the area you are repairing to remove excess moisture, no more than 100 degrees and the tab you are using to pull.

Step 4: Put glue on the tab you are going to pull and then apply it to the area you are repairing.
Glue Tab Dent Repair StationBack to top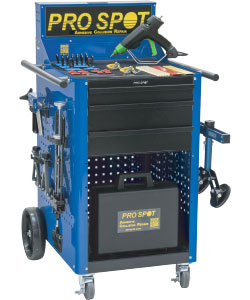 The Glue Tab Dent Repair Station is designed as an all-in-one workstation for glue tab dent repair.
When repairing new advanced metals, heat input is critical. Our system allows you to pull dents without heat, but also saves you time by cutting your prep and repair time substantially.
The Glue Tab Dent Repair Station includes our complete kit, as well as a mobile cart, storage and the pulling tools and accessories to pull any dent.
Benefits:
Works on Aluminum and Steel
Works directly on painted materials- No need to grind
Multiple Style Pull Accessories for any dent
Reusable Pull Tabs
Safe for Electronics and Computers
No Panel Removal required
Eliminates any Backside Corrosion
No Burn Through and No Welding