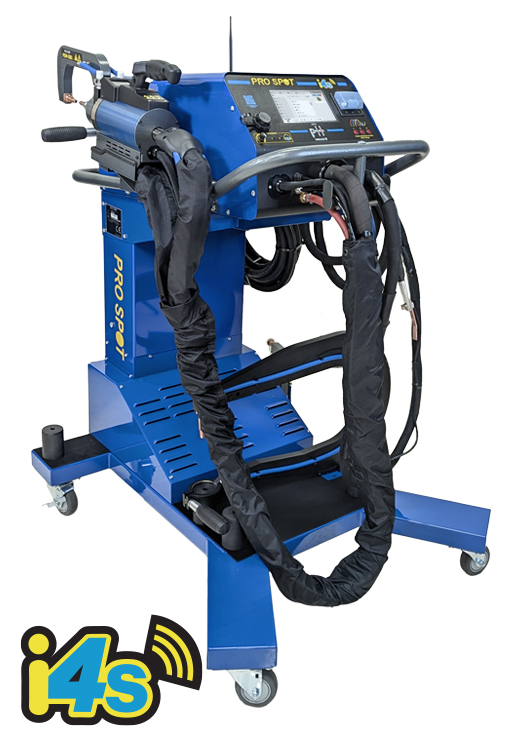 i4

s | Smart Spot Welder

The i4s Smart Spot Welder features all the things technicians love about the i4 and more. Built in training provides technicians immediate resources to get the job done faster than ever. With our Wifi connectivity, you will receive automatic updates from Pro Spot and weld log reporting via email.
Locate a Distributor ›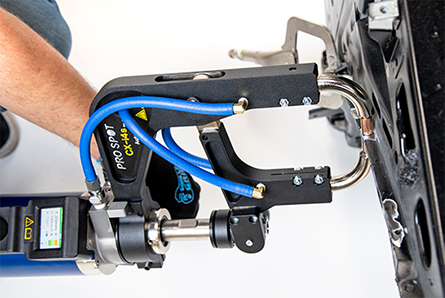 The all new, patented Pro Spot C2X Arms gives our resistance spot welders more versatility and ease of use than ever before.




Full Force Auto Weld

Our new C2X Arm is also the first C-X Style Adapter to allow users to weld in Auto Weld Mode. Users no longer have to switch to Manual Weld Mode.

Quick Connect

Quickly and Easily change from C style arm to C2X arm now comes with the Pro Spot quick docking system.

Extreme Clapming Force

Safely delivers up to 600daN meeting all OEM force requirements.








NEW Extension Arms - PSW-406 and PSW-520Back to top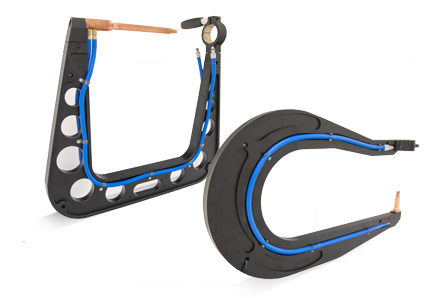 The biggest advantage of the new Arms is a wider distance to get around large panels in contemporary car designs. Arm design includes longer electrodes to reach those deeper pockets we see in todays vehicles. Additionally, water cooling is provided to the tip.




PSW-406

Throat Depth is 406mm

PSW-520

Throat Depth is 520mm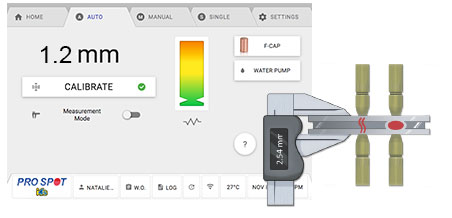 Measure

At the press of a button, the i4s measures the thickness of the metals automatically using the latest optical technology.

Sense

The i4s senses the metals to be welded from a pre-delivered current to determine the type of metal.

Weld

The i4s features a new cable-gun. Based on the thickness and resistance feedback information, the i4s delivers the correct weld power every time, regardless of type of metal or thickness.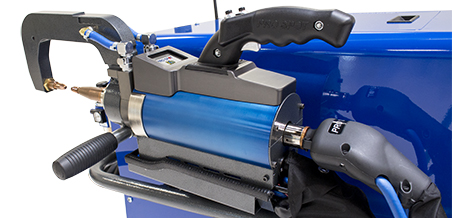 The i4s features an all-new, advanced welding gun with an on-gun display screen that allows instant feedback on every weld performed.
The new i4s gun, with 360-degree arm rotation, also has fingertip controls allowing the user to change settings without needing to return to the machine every time they need to adjust weld parameters. The technician can freely move throughout the vehicle repair process in a fast and efficient manner.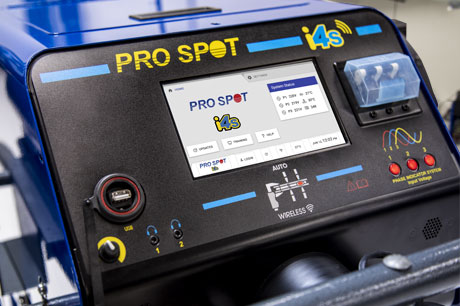 With built-in WIFI, the i4s now allows users to instantly connect with Pro Spot for the latest software updates, training videos and content. Servicing your equipment is easier than ever before, instantly share information with Pro Spot for quick and easy troubleshooting. This feature helps eliminate guesswork and downtime so that shops can remain productive and profitable.
Access Training Instantly
Staying connected is easier than ever with the i4s' built-in Wifi, which allows users to connect directly and quickly to access training videos, materials and OEM procedures.
Export Logs
This wireless connection also gives users the ability to export weld logs to meet the increasing demands from OEMs, insurance companies and certification programs. Easily export logs to the email of your choice or directly to a USB drive.
The i4s now makes training easier than ever. The i4s' built-in Wifi allows users to connect directly and quickly to access training videos, materials and OEM procedures

Train directly on the machine with onboard training videos and files. The i4s has built-in headphone jacks and speakers to help with training. It doesn't matter if it's a loud shop environment or quite space, plug in or turn up the volume for the speakers to start training instantly.
Technical Specifications
Input Voltage:

3 phase
208 - 240V 50/60HZ
400 - 420V 50/60HZ
460 - 480V 50/60HZ

Welding Amperage:
12500A max (3-phase)
Weld Cable Length:
Cooling System:

Radiator/Pump Active Loop
Cooled To The Caps

Microprocessor:
Wirelessly Upgradeable Software Platform
Protection:
IP 21
Shipping Weight:
373lb (169kg)
Features
In Gun Display Screen
Finger Tip Controls
Water Cooled Gun & Arms
360 Degree Arm Rotation
Wifi Connection - On-Board Wifi
Software Updates Always Available
Built in Audio and Video Playback
Touch Screen
Auto Weld Mode
Manual Weld Mode
Single-Sided Welding