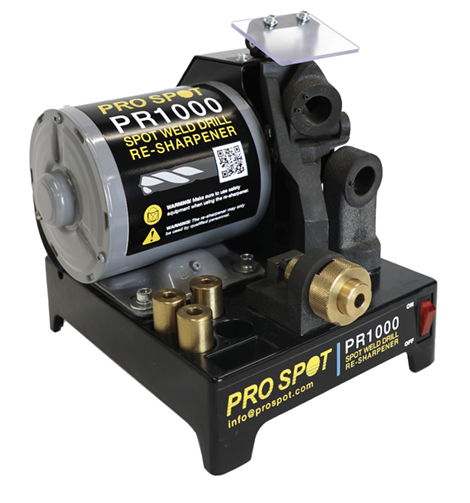 Drill Bit Sharpener PR1000

`
Why throw out dull, dirty and expensive drill bits? Why not make them like new again! Introducing the Pro Spot PR1000 Spot Weld Drill Re-Sharpener. The fastest, most economical drill bit sharpener on the market today. Sharpen drill bits to new condition in seconds and save thousands!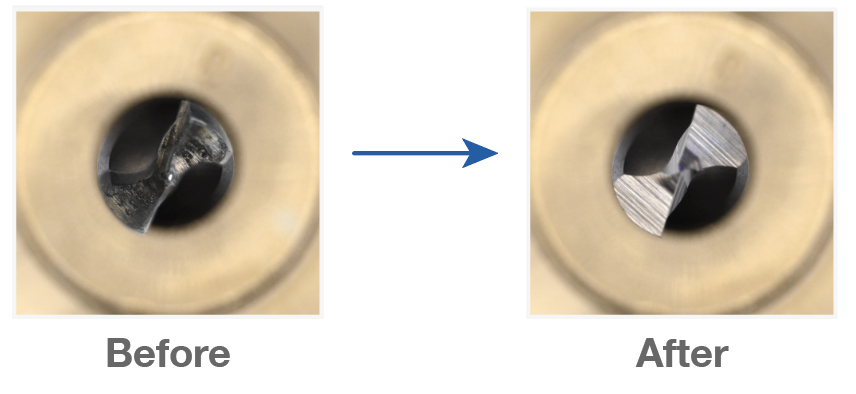 Locate a Distributor ›
How it Works
Step 1

Match the drill bit to the collet that fits its diameter.

Step 2

Lock the collet and feed it into the holder.

Step 3

Turn on the sharpener and proceed to sharpen the drill bit.

Step 4

Next, sharpen the pilot bit. Press gently onto the sharpening wheel.
Drill Bit Sharpener Video
Technical Specifications
| | |
| --- | --- |
| Drill Diameter: | |
| Point Angle: | 180˚ |
| Pilot Angle: | |
| Power Supply: | 110V 50/60 Hz |
| Watt: | 65W |
| R.P.M. of Motor: | 3440 |
| Grindstone: | CBN #170 |
| Weight: | 17.6lb / 8kg |
| Overall Dimensions: | 9"x9"x8.85" / 230x230x225mm |