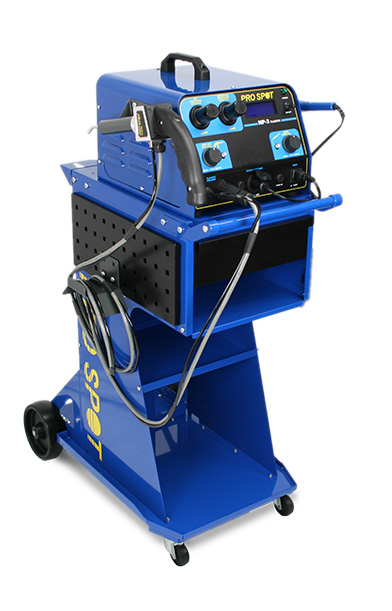 NP-3 | Nitrogen Plastic Welder

The Nitrogen Plastic Welder uses hot nitrogen gas to restructure common plastic components in automotive repair — from cracked bumper cover surfaces to hinged tabs. Nitrogen is used as a shielding gas to prevent the plastic from burning during the weld process — producing a strong, lasting weld. Compressed air is used to maintain consistent temperature between welds — the nitrogen is only activated when pulling the trigger so that it's not wasted between welds.
Locate a Distributor ›
Digital Controls

All digital controls for setting air, nitrogen flow and temperature settings.

Heater Protection

The gas pressure sensing system extends the heating element lifetime by detecting low air flow. Loss of supply pressure causes power to the heating element to shut down while the display screen shows a "low flow" warning.

Plastic Welding Rods

The NP-3 kit includes various plastic welding necessities such as thermoplastic filler rod, aluminum tape, and fine grit sandpaper.

12V Adapter

The HSW-200 Hot Staple Welder (optional) utilizes this handy 12V adapter completing your plastic repair toolset.

Welding Iron

The Welding Iron provides versatility. With its several tips we can tack, weld, and smooth.
Plastic Welding Applications Back to top
NITROGEN WELDING

Hot nitrogen shields the weld pool allowing us to heat the material without burning it.

TACKING

The Tacking Tip allows us to position broken pieces before the welding process begins.

SMOOTHING

The Smoothing Tip allows us to create a flat surface after the welding process.

SPEED WELDING

The Speed Welding Tip allows us to safely weld thermoset materials such as Polyurethane by feeding filler material through the welding tip.
NITROGEN GENERATOR NG-15Back to top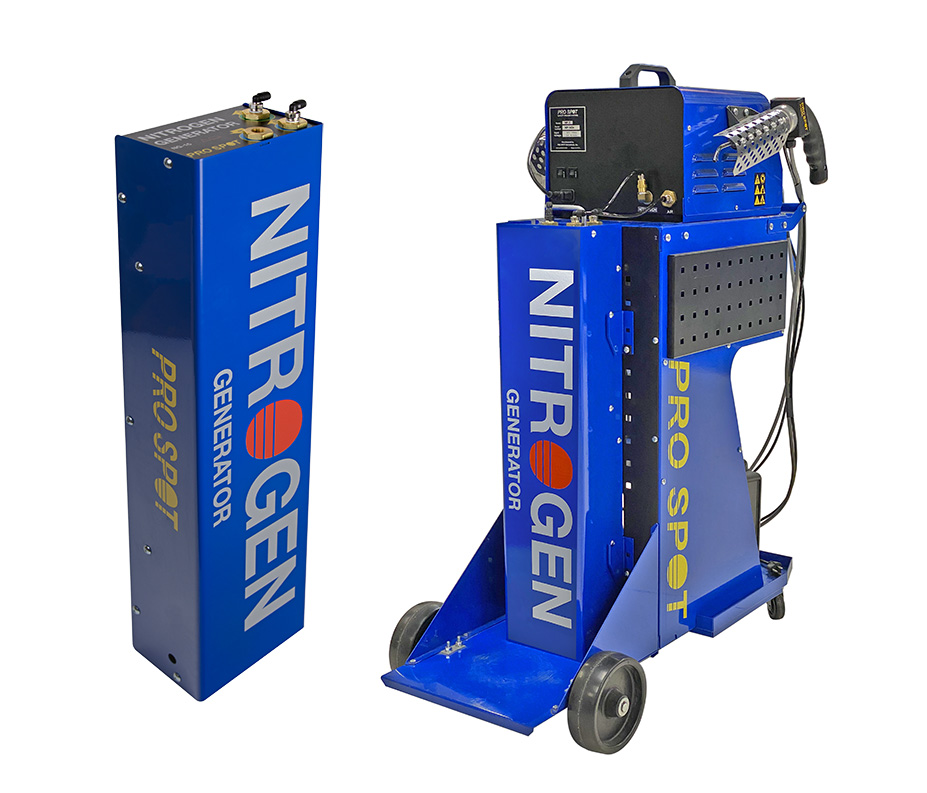 The PRO SPOT NG-15 Nitrogen Generator is a valuable addition to the NP-3 Plastic Welder, replacing the need to buy nitrogen bottles, decreasing cycle time and unnecessary expense. Utilizing membrane separation technology to generate high purity nitrogen gas eliminating oxidation and providing a strong, clean plastic weld.






FEATURES:




• Converts compressed air into 97%+ pure nitrogen
• No electrical or moving parts to fail
• Low maintenance costs
• Easy to install and maintain
• Eliminates impurities in welds