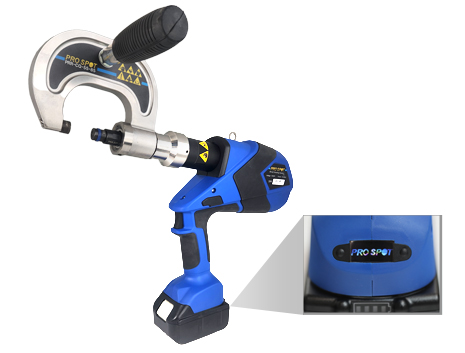 PR-5D Riveter
Pro Spot's PR-5D Rivet Gun System applies & removes rivets as a cold joining process on heat sensitive materials, like aluminum. The Riveter comes with a magnetic die kit for applying SPR and solid rivets, removing rivets and flattening. With today's vehicles, and all the different sized rivets used in collision repair, the PR-5D uses magnetic dies to assist in quick rivet changes. The PR-5D Riveter comes with two lithium rechargeable batteries and a charging dock.
Locate a Distributor ›
PR-5D Breakdown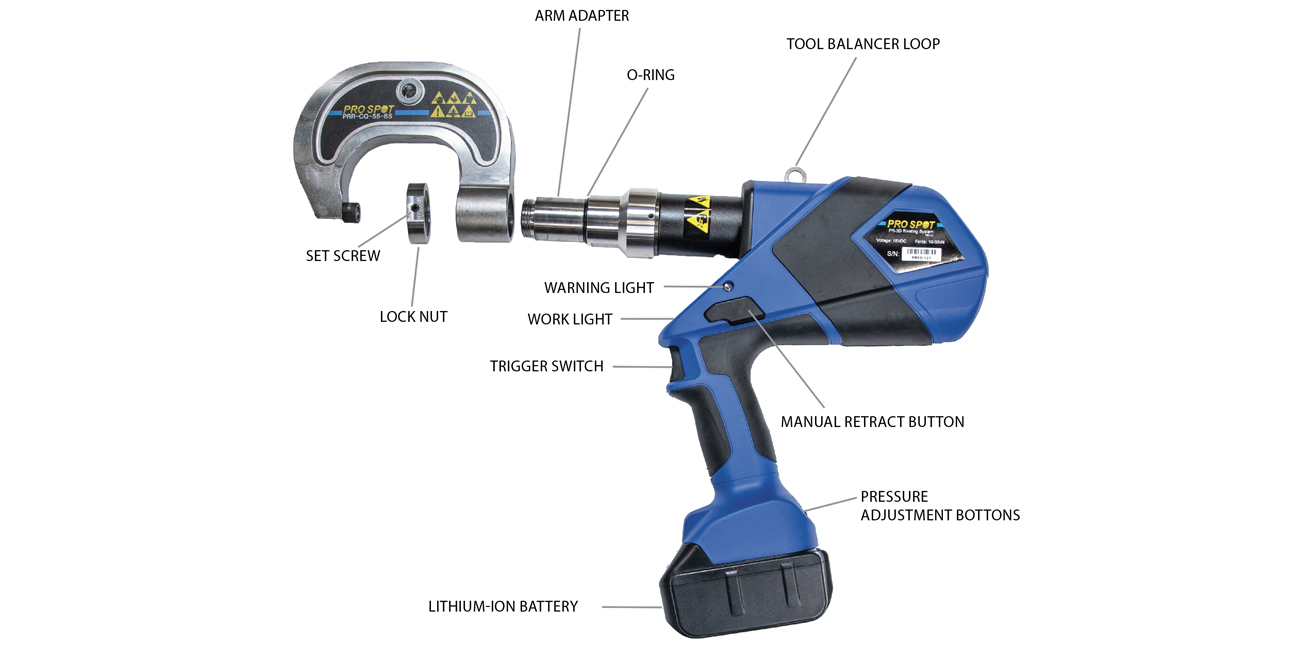 PR-5D Menu Screen
Statistics of the riveter:
• t= Tool Hours in use
• Q= Tool Energy Used
• n= Tool Cycles performed

Display these parameters:
• Battery Level
• F: Current Force
• Fn: Force Set-point

Displays the Current User / Recipe. Allows switching between 4 different Users, which have their own Force Value.

Displays recommended Service Milestone
• # of Cycles Until Service
• # of Days Until Service
Self-Pierce Riveting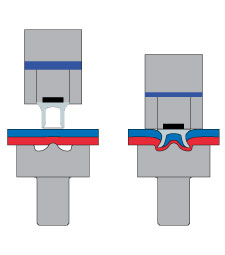 Self-Pierce Riveting
The PR-5 self-piercing rivets join two or more pieces of material with the use of extreme pressure and precision machined punch and die sets. The magnetic punches hold the rivets in place making operation quick and easy. The dies complete the process and prevent the rivet from punching through the last layer of material. It allows you to join different materials such as: Aluminum, Steel, Plastic, and more.
PR-5 Punch and Dies
The PR-5 comes with dies that are used for Self-Piercing Rivets.

The PR-5 includes dies that can be used for Solid Rivets.

Get rid of unwanted rivets with the PR-5's Rivet Removal dies.

The PR-5 includes dies for flattening.
PR-5 Rivet Gun Extensions Arms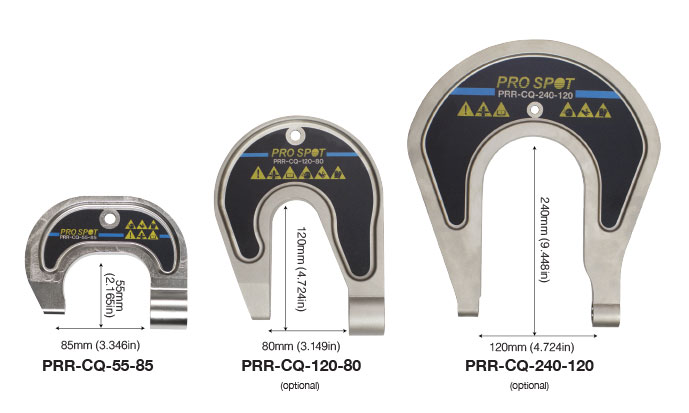 Pro Spot's new Rivet Gun Arms have been redesigned to be more efficient, ergonomic and more accessible. The PR-5 Rivet Gun comes with the standard 55mm arm and has two optional arms that are offered for more accessibility: the 120mm Extension Arm and the 240mm Extension Arm.
Blind Rivet Adapter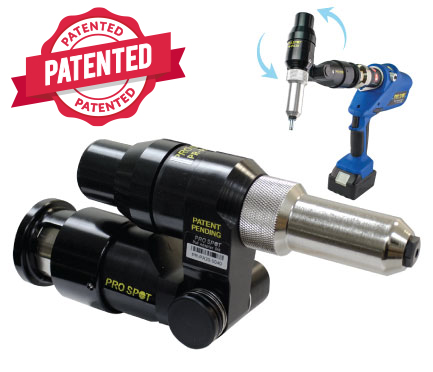 The Blind Rivet Adapter seamlessly connects to the PR-5 Rivet Gun to allow users to quickly and easily install blind rivets. The Blind Rivet Adapter pivots in all directions making blind rivet installs in any position possible.
Features:
• Adapts to rivet gun in 30 seconds
• Pivots in any direction
• Enclosed internal hydraulic system