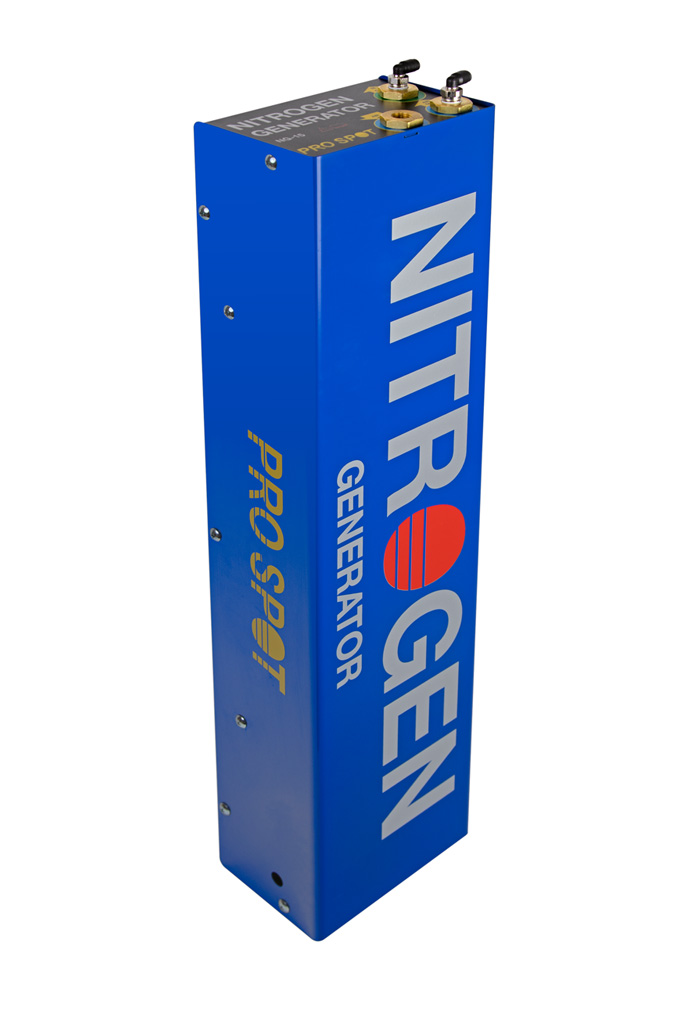 NG-15 | Nitrogen Generator
The PRO SPOT NG-15 Nitrogen Generator is a valuable addition to the NP-3 Plastic Welder, replacing the need to buy nitrogen bottles, decreasing cycle time and unnecessary expense. Utilizing membrane separation technology to generate high purity nitrogen gas eliminating oxidation and providing a strong, clean plastic weld.
Locate a Distributor ›
FEATURES:
• Converts compressed air into 97%+ pure nitrogen
• No electrical or moving parts to fail
• Low maintenance costs
• Easy to install and maintain
• Eliminates impurities in welds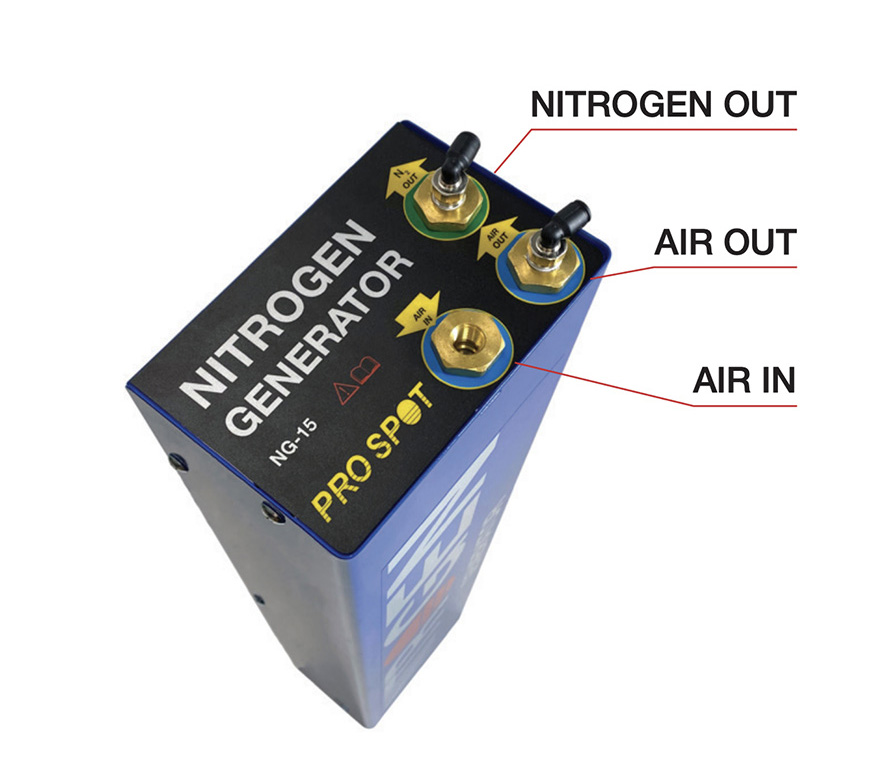 NG-15 Mounted to NP-3 CartBack to top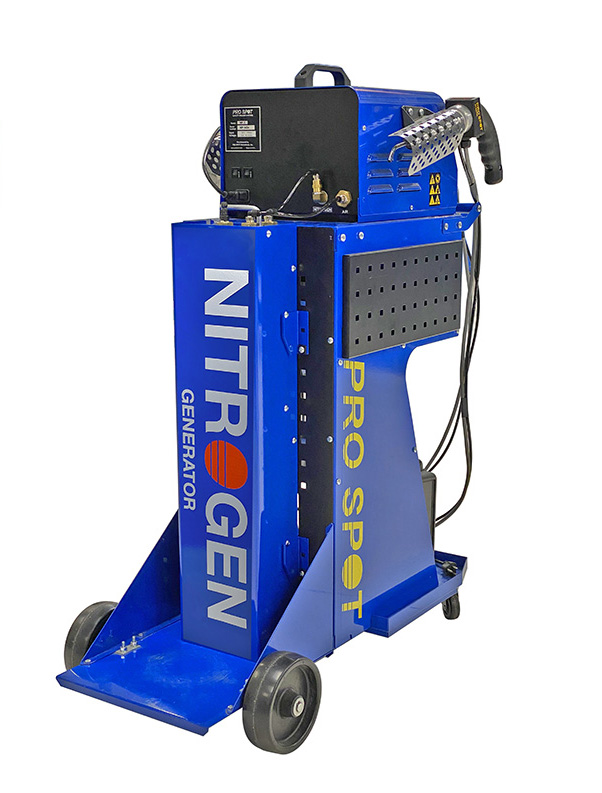 Easy-to-use Control Panel. Convenient mounting on NP-3 welding cart for improved mobility.










Plastic Welding Applications Back to top
NITROGEN WELDING

Hot nitrogen shields the weld pool allowing us to heat the material without burning it.

TACKING

The Tacking Tip allows us to position broken pieces before the welding process begins.

SMOOTHING

The Smoothing Tip allows us to create a flat surface after the welding process.

SPEED WELDING

The Speed Welding Tip allows us to safely weld thermoset materials such as Polyurethane by feeding filler material through the welding tip.