About Pro Spot International Inc.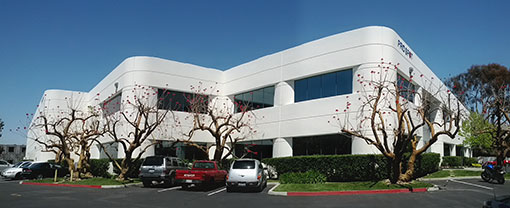 Established in 1986
---
Pro Spot International, Inc., based in Carlsbad, California, manufactures resistance spot welding equipment specializing in applications for the collision repair industry. The company began in 1986. The company owns and manages an onsite machine shop, research and development department, a fabrication facility and production lines for the various welders. Pro Spot International exports its products worldwide, export sales are managed through our headquarter office. The company owns numerous patents for our ingenious application tools, machines, and procedures.
Training & Services
Customer Service is Essential

Pro Spot is fully dedicated to its customer's. We know that the excellent customer relationships that we and our carefully selected distributors have developed over the years is the reason for our success. We are constantly striving to improve our customer support methods and techniques. Whether that means implementing new and cutting edge technical support web technologies or further improving our already extensive training programs, Pro Spot is always looking for ways to better our customer's experiences.

Our Commitment to Training

Pro Spot International Inc. Training Division is committed to offering squeeze type resistance spot welding (STRSW) and metal inert gas welding (MIG) training and information to all of the automotive and light truck collision repair industry so that collision repair technicians, managers and shop owners can attain the necessary knowledge to safely perform STRSW and MIG welding repairs to the highest standards of quality. We continuously remodel our lecture and interactive training according to changes and trends in the collision repair industry. In this way, Pro Spot International Inc. Training Division maintains a constant level of excellence in education and training.
Contact Information
Pro Spot International, Inc. U.S.A.

5932 Sea Otter Place

Carlsbad

,

CA

92010
European Regional Office
Pro Spot Europe
Rosenfors SE-63369
Eskilstuna, Sweden
Pro Spot Europe on

Sales Manager
Joakim Holmgren
+46 76 185 64 83